Finally a reliable and affordable solution to communicate 'tank full' signal to pump controllers over long distances without the need for grid power at the tank site. Solar-powered tank sensor transmits signal wirelessly back to any solar pump controller, AC pump or VFD.

——–
Avoid trenching thousands of feet of tank full sensor wire!  After years of customer requests and development, comes our easy to use wireless tank full sensor.  No more trenching, no more running hundreds of feet of wire, no more damaged underground wires!  Compatible with both Solar Pumps and AC Pumps.

Units come with a  solar powered transmitter with panel and receiver to either be powered by AC power or solar.  Plug the units into their power source, hook up your float valve, connect to your pump controller and you are ready to go.  Tested at over 2.5 miles line of sight (moderately flat land with trees and building in-between, will not work between two valleys with large hills blocking the signal). Never trench signal wires again!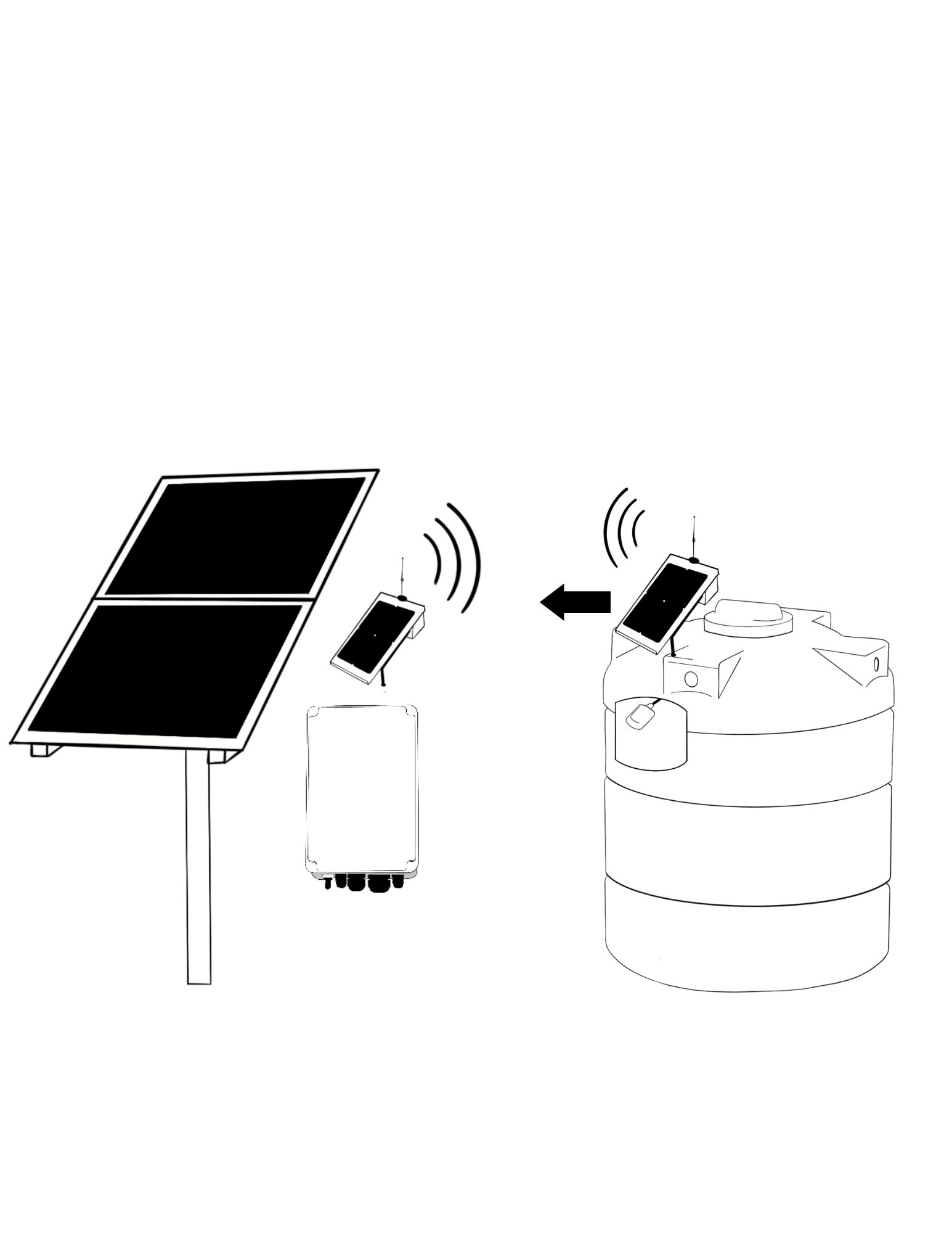 Features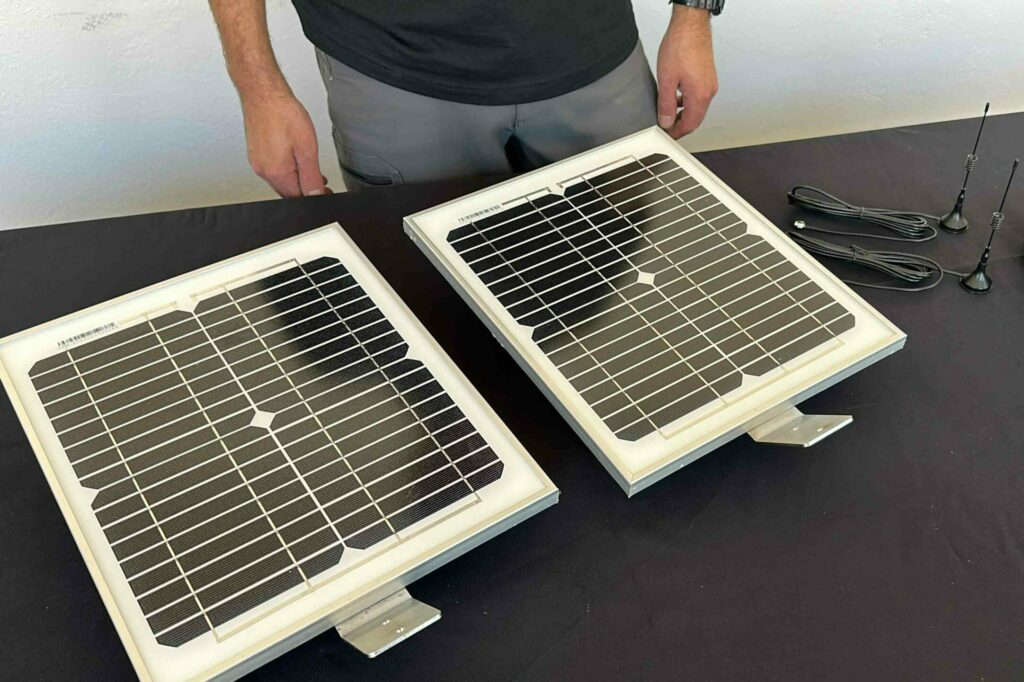 -Wirelessly turn on and off solar pumps, AC pumps/motors and VFDs
-Compatible with most popular solar pumps such as Grundfos, Lorentz and WORKHORSE Pumps!
-Solar powered transmitters and receivers available, no grid required
-Up to 2.5 mile range, line-of-sight
-120V AC and 240V AC control systems available (30A standard)
-Wireless based on encrypted spread spectrum LORA technology
-No interference between multiple systems
-2 year warranty


Find your local distributor by emailing
support@workhorsepumps.com


Solar Powered Transmitter (Battery Backup Optional)
Unit is installed at Water Tank, to send signal to receiver when tank is full
Stainless Probes or Float Switch
Solar Panel
Battery optional for 24 hour operation
Mounting bracket
Hardware
Solar Powered Receiver (Solar Pumps or VFD's)
Installed next to Solar Pump Controller or VFD, signal input to pump controller
Wire pigtail to "disable" terminals of controller (tank full)
Solar Panel
Battery optional for 24 hour operation
Mounting bracket
Hardware
AC Powered Receiver (120V or 240V AC Pumps)
Installed next to AC pump, 30A contactor controls power to pump
Wire pump to provided AC contactor, either 120VAC or 240VAC
30A 120VAC or 240VAC Contactor (model specific)
Mounting brackets
Hardware and Float Switch

——-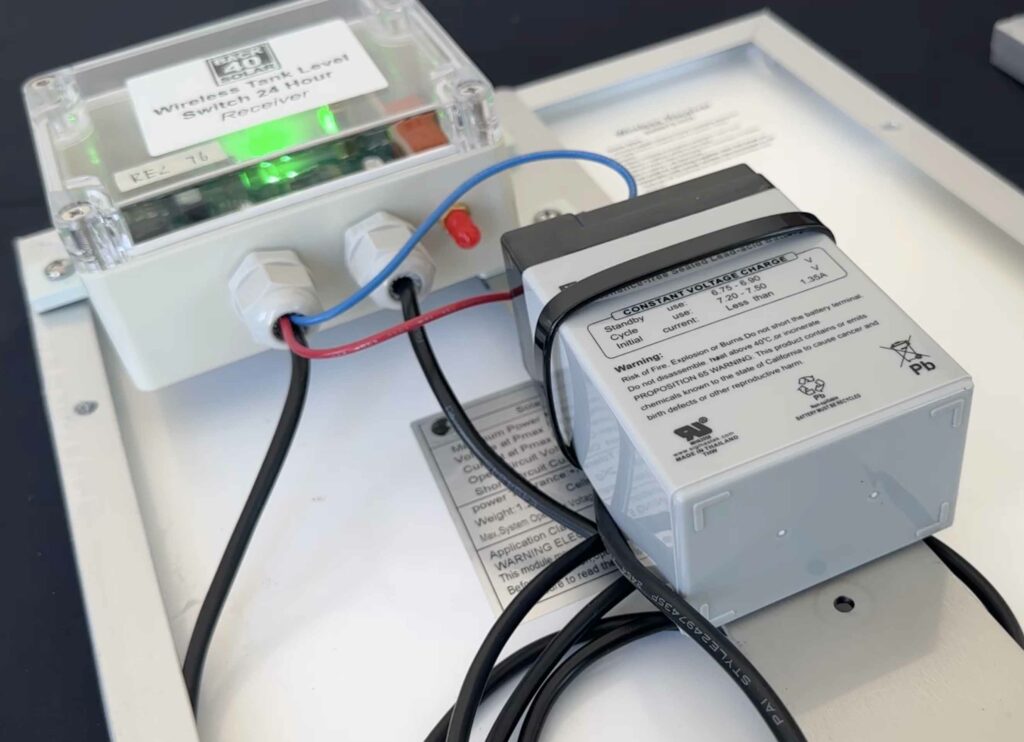 Receivers/Transmitters Base Units
Input Voltage
12-24V DC, 0.8A minimum
Output Relay Max Load and Output Options
-1A, 24V Resistive Load Dry Contacts, Latching Signal Relay (primary relay)-5A, 250VAC Pilot Duty Relay (secondary relay)
-AO: Active Open, Open circuit when pump is running, Usually for solar pump controllers and some VFD's
-AC: Active Closed, Short terminals when pump is running, Usually for AC pumps and AC contactors
Tank Full Input
-Float switch or capacitive moisture sensing-Tank Full Activates (pump off) when inputs shorted together or moisture sensed-5 Second Activation/Deactivation Delay
Maximum Range
-Rated for 2.5 miles line of sight-5 miles theoretical with ideal antenna placement
Wireless Technology
-433MHz LORA Spread Spectrum-Encrypted to prevent interference and crosstalk-No real world limit to number of units in the same area
System Timeout
-Pump activation signal repeated every 30 seconds-Safety shutdown if no pump activation signal received for 60 seconds
Loss of Power Shutdown
Contacts reset to pump shut down position at loss of receiver power
Pump Cycle Protection
None, AC pumps should use float switch to set proper cycle delay based on tank size
Solar Powered Systems
Solar Panel Power
10W Standard (5W minimum)
Operation Time
Daylight operation only
Battery Backup System
Rated Battery Voltage
6V lead acid only
Battery Max Charge Current
0.5AMPPT tracking to prevent voltage drop out
Backup Power Rating
120 hours with standard 4.5AH battery
120VAC System
Contactor Rating
120V, 30A FLA Contactor
240VAC System
Contactor Rating
240V, 30A FLA Contactor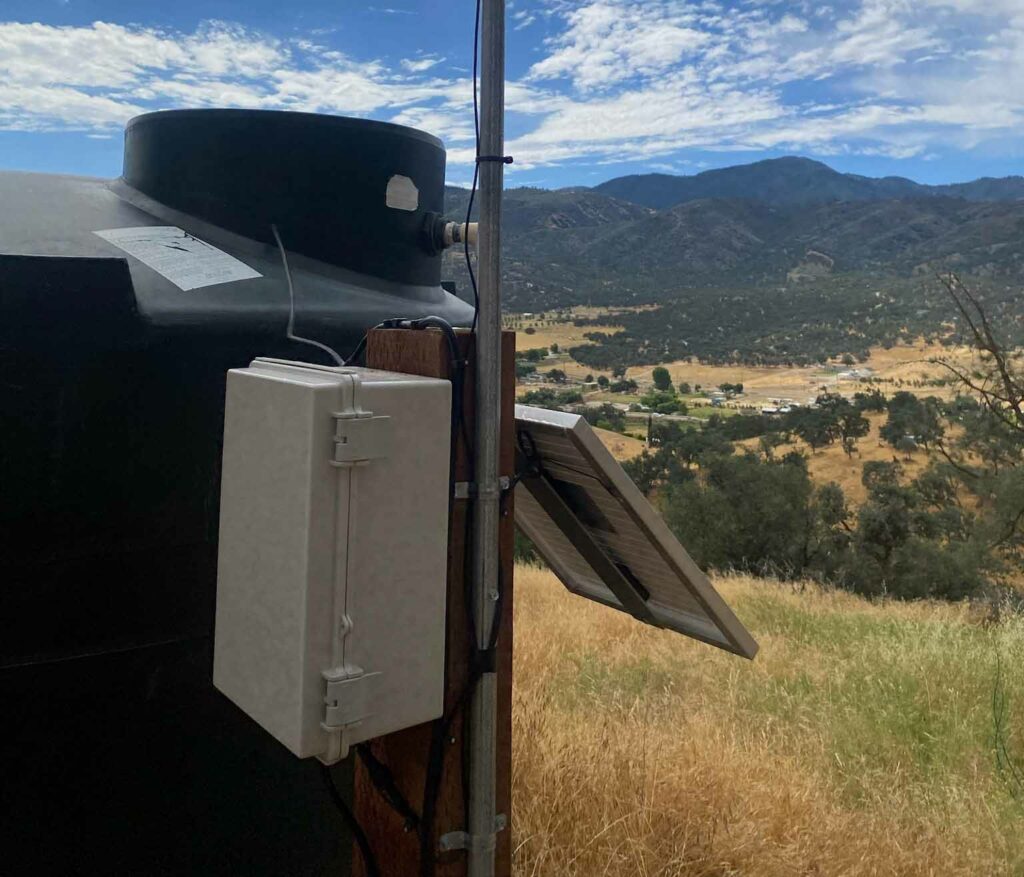 Find your local distributor by emailing
support@workhorsepumps.com